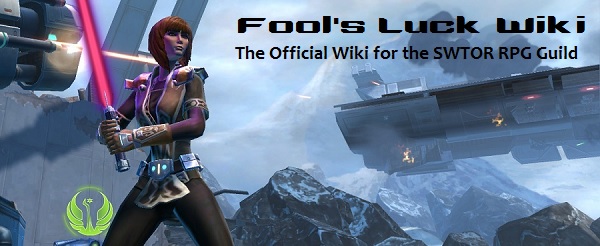 Welcome to the Fool's Luck Wiki
The Official Wiki for Fool's Luck, a Star Wars: The Old Republic RP-PVE Guild.
Be sure to check out our guild website at foolsluck.enjin.com. We are still in the process of updating the Wiki with all of our characters and their bios. Please be patient as we add more content!
Fool's Luck Wiki Categories
Characters
RP/Guild Information
Rebellion Era RP

Guild Lore
Overkill Squadron